Last week we shared our gift ideas for teenage girls and this week we are turning our attention to the boys.  I actually find it much more difficult to buy for my teen son.  However this year some awesome products have caught my eye and his sack will be brimming.  From designer jumpers to X Box goodies there is something for every budget.
First up is a selection of games.  We enjoy playing games in the evening and these will make a great addition to what we already have.
The Game of Things
The party game for anyone and everyone aged 14+. There are no right or wrong answers, just giggles galore as players try to guess who said what. In each round players write a response about anything and everything like 'THINGS you would never wear' or 'THINGS you wouldn't want to find in your sandwich'. You can be as outrageous as you like so grab yourself this distinctive wooden box of THINGS this Christmas and get together with friends and family for a very merry time.  The Game of THINGS…
is available from Amazon UK at a price of £32.99. We loved this game as it is not about knowledge just a sense of humor.  It will be a hit with your teens!
Which One
This question and answer matching game is a family must have this Christmas. Match the 'Which One' questions to the correct answers to win points, but watch out this matching game has a twist, just one incorrect match will lose you everything. Just how confident will you be when the pressure is on? Which One Family Board Game
'is available from Amazon for £18.00 and is also available from all leading stockists.
Spearmark Boot Light
A great gift for all footie fans this Christmas. Boot Light, White
is a replica of an Iconic Sports Shoe complete with plastic studs and go-faster stripes.  It comes with two light settings – white or colour changing and can be battery or mains powered giving you the freedom to use it cordlessly or plugged in. It is available from all major retailers including Amazon and Argos and is priced at £12.99.
PHILIPS Series 5000 Beard and Stubble Trimmer
Dylan at 13 was shaving which was a bit of a shock to me.  Therefore he has now moved on to electric shavers and likes this Beard and Stubble Trimmer.  It gives effortless but precise results time after time, allowing you the freedom to create the look you want for any occasion. It comes with 17 length settings, is 100% waterproof and provides 60 minutes of corded and cordless use.  It is available from Amazon for £65.00, along with most leading stockists. *update I have found it on offer for just £32.50, be quick at this price!! Philips Series 5000 Beard and Stubble Trimmer BT5200/13 with 17 length Setting
Adidas Green Trefoil Hoody
Mainline Menswear offers a range of Men's Clothing and Accessories including many leading Sportswear Brands like this Adidas Green Trefoil Hoody, available in a range of sizes. This Hoody comes together with a handy Mainline Menswear Dust bag and can be purchased directly from Mainline Menswear for a price of £50.00. Just a heads up as I know they are having a huge Black Friday offer too >> see my post on Mums Savvy Savings for details.
Jam Audio Ultra Wireless Earbuds
Most teens are found with their head buried in their smartphones or listening to music. Mine are no different. However, headphones have moved on a long way from when I used to thread the wires through my school blazer! These truly Wireless Earbuds give you the freedom to move with the confidence of a sleek, snug and comfortable fit. They deliver up to 3 hours of playtime with a single charge and come with a portable charging case, which offers 10 full earbud charges and includes a USB port to charge mobile devices on the go. These Jam Audio Ultra – Truly Wireless Earbuds, were a Reddot Award Winner 2016 and are available from Amazon for £79.99. Also available from all leading stockists.
EasySMX 2.4Ghz Wireless Headset
If your teen is a gamer then a headset is so important.  My son plays online games with his school friends and the headset allows him to communicate with them. The EasySMX Headset works with XBOX 360, XBOX One, PS3, PS4 (PS4 Slim not included), PC, MAC and Mobile Phone (via a 3.5mm audio cable). This lightweight design gives up to 12 hours of wireless gaming time at full charge and is quick and easy to set up with all necessary cables included in the package. An excellent gift for hardcore gamers out there. The EasySMX
is available from Amazon at a price of £49.99, along with most leading stockists.
Venom 2017 Mini BMX – RED
If your teen is a bit of a daredevil then the new Venom Mini BMX 2017 could provide them with all the thrills. It includes new technology together with the all amazing Venom design making this the Mini BMX to beat this year. So whether your teen is just starting to learn tricks or is more experienced this is a great gift for them. The enhanced design and geometry raises the standard throughout continuing to be one of the leading Mini BMX brands on the market. The Venom 2017 Mini BMX is available direct from Skates at a price of £129.95. It comes in different colourways and is sure to be a winner with your teen.
Pokemon
The battles heat up with Pokémon from the tropical Alola region in the Pokémon Trading Card Game: Sun & Moon expansion. Start your journey with Rowlet, Litten, and Popplio, then seek out the Legendary Pokémon Solgaleo-GX and Lunala-GX to witness the awesome power of a new kind of Pokémon: each Pokémon-GXbrings an attack so devastating that you can use only one of them per game. Discover dozens of never-before-seen Pokémon, Alola forms of some familiar favorites, and new ways to battle in the Pokémon TCG: Sun & Moon expansion.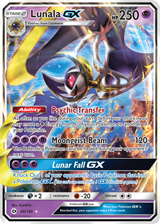 The Pokémon TCG: Sun & Moon expansion includes:
Over 140 cards
11 new Pokémon-GX featuring a brand-new game mechanic
More than 40 never-before-seen Pokémon from the newly discovered Alola region
Gillette Mach3 Turbo Razor Gift Set –  Justice League Limited Edition
This Limited Edition Gillette set includes the Gillette Mach3 Turbo Razor together with 2 additional blades plus an exclusive Virtual Reality Headset. The Gillette mach3 Turbo is the ultimate in style and comfort and is compatible with all MACH3 blade cartridges for added convenience when replacing your blades. This ideal gift for your hero is only available for a limited time and comes packaged in Justice League Limited Edition Gift Box. The gift set is priced at £8.66 and can be purchased from Superdrug and other leading stockists.
It is all about drones this year and the Nikko Air Race Vision™ 220 FPV Pro is fab.   Immerse yourself in the action and race like a professional! Experience the thrill of real-time flying without any delay, the 5.8GHz analog frequency used by the professional DRL drones lets you see the action as it happens. Using the First Person View (FPV) goggles, this high-flying racing drone enables future pilots to see real-time video transmissions of their flight path and avoid obstacles without delay or interruption. You can take your training to the next level with the DRL Racing Simulator, a digital gaming platform that provides new pilots with the ability to learn how to fly a racing drone, compete in actual DRL™ courses, and master their skills before taking to flight in real life. Made of a highly-durable composite frame, the drone includes a full color LCD screen and FPV goggles that provide an immersive flight experience from the cockpit of the drone, as well as a 130-degree adjustable wide-angle camera, three variable flight modes, multiple speed settings and 16 one-touch stunts that will take pilots from beginner to pro in no time. Ages 14+. My dad has enjoyed trying this out and is impressed with the speed it gets up to.  He also found it fine to fly it.  It can be bought for £119.99 with free delivery on  Amazon.
We hope this has inspired you with your teen boy gift buying.  I'd love to know what else you have spotted that looks fab for a teen.